In our dairy, we process milk from different farmers to unique products. For each product stands a unique farmer.
De Zuivelarij believes in the short chain production and a strong bond between farmer, producer and consumer. At the same time, we do not believe in a too small production where every farmer is a producer. We think a certain scale is needed to be able to work efficiently, ecologically, innovatively and food save.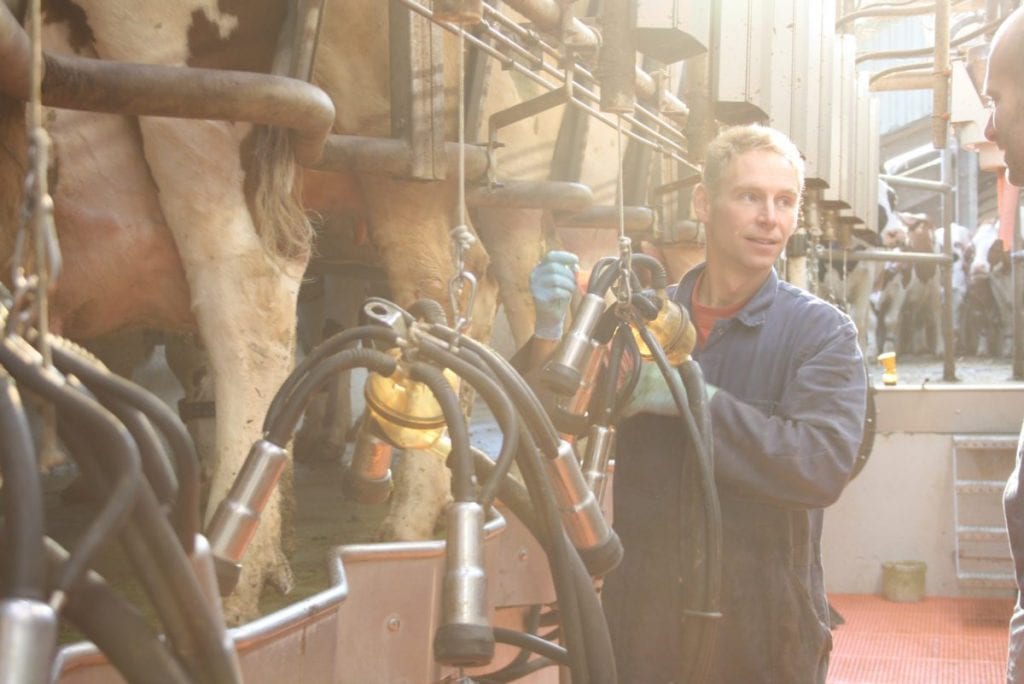 Koen and Annick supply the milk for Berloumi. Young dairy farmers from our neighborhood who are farming with great respect for animal and environment. They work together with the University of Ghent to reduce the use of antibiotics and use as much as possible home-grown feeds and residual streams from the food industry.